Lgoin to Apple iTunes Connect Podcast https://itunesconnect.apple.com/login?module=PodcastsConnect&hostname=podcastsconnect.apple.com&cf=1&targetUrl=%2Fmy-podcasts&authResult=FAILED
1. Within My Podcasts, select the show, e.g. The Bottom Line with Dr Boyce Watkins
2. Enter the new RSS Feed URL in the URL field.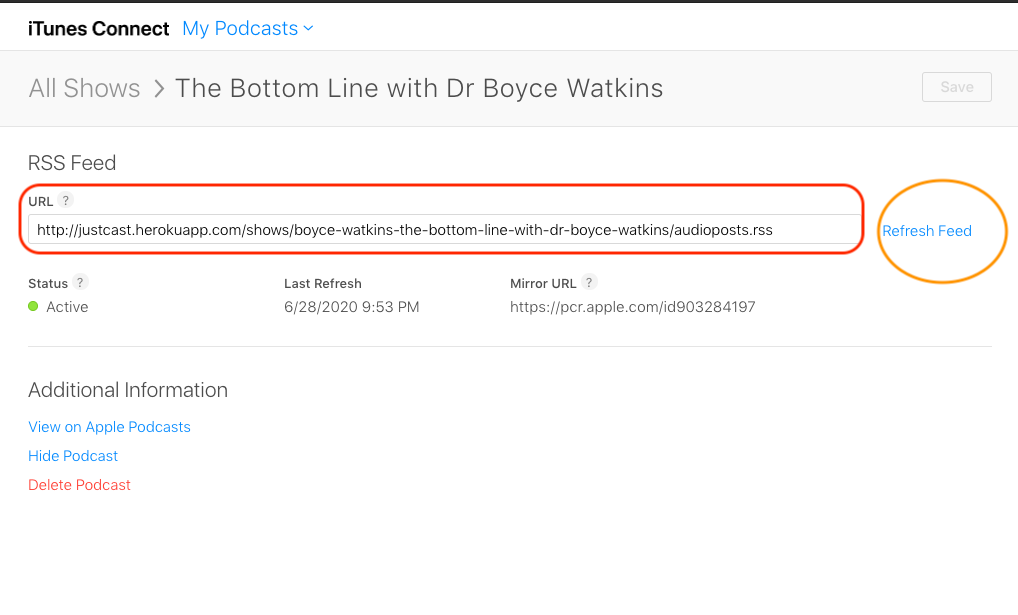 You can find the RSS URL on your show page. RSS feed button on the top right corner.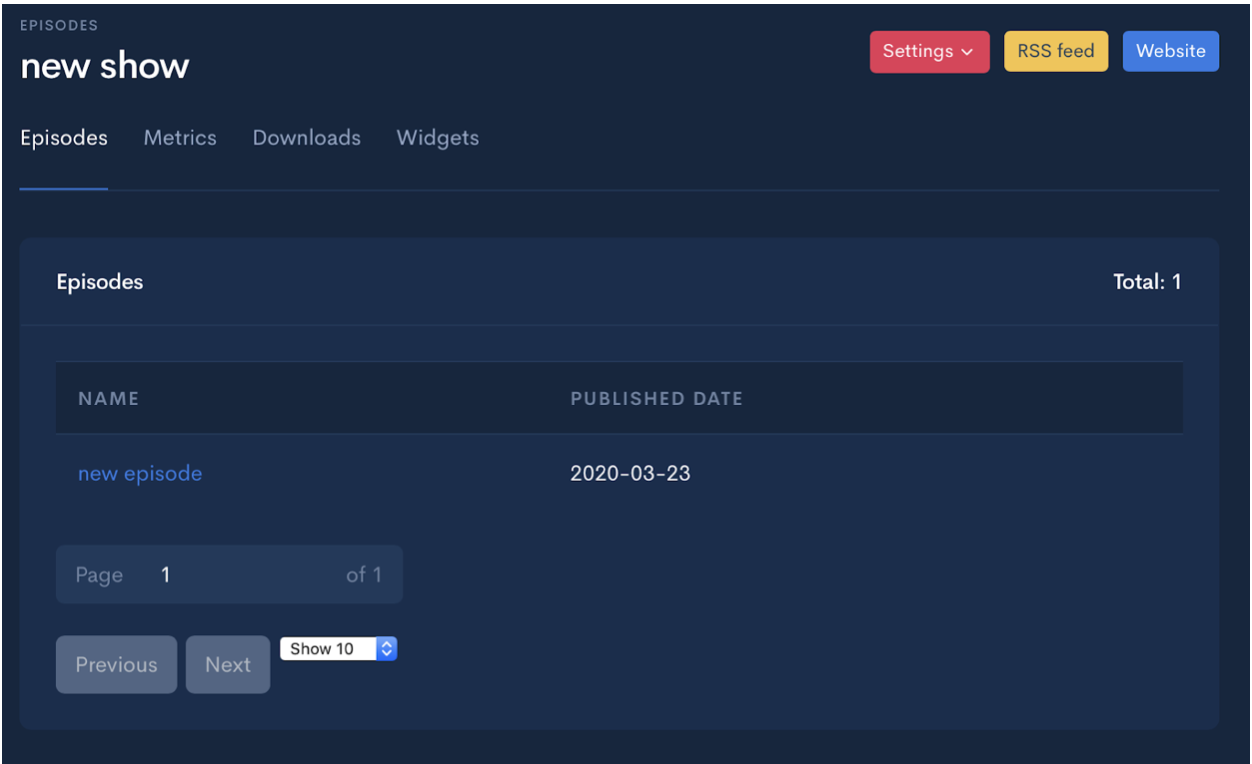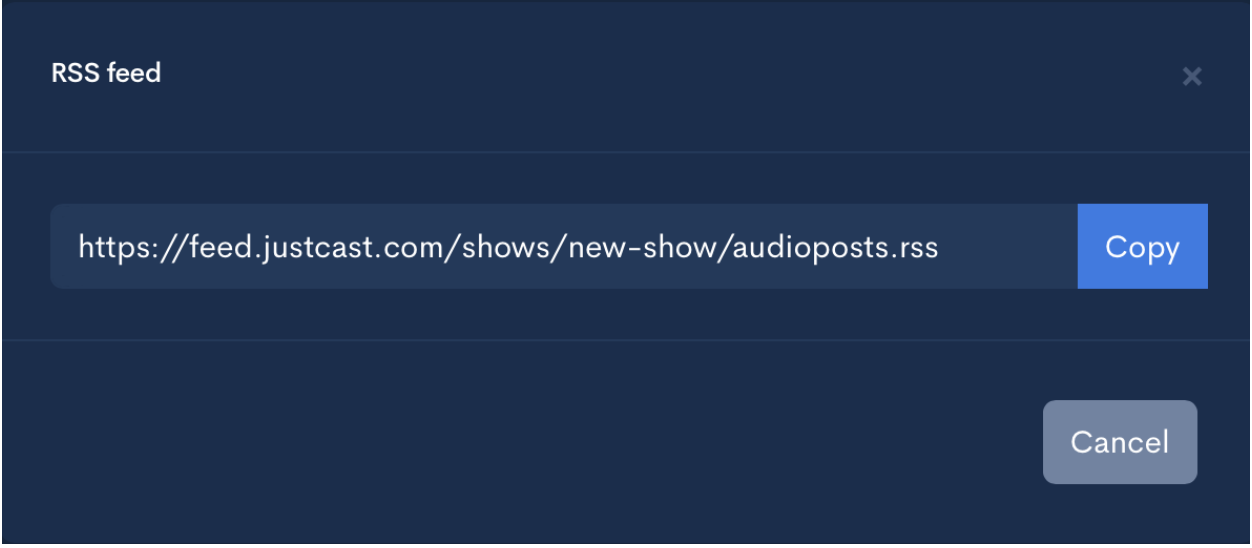 3. Click Refresh Feed button. Podcasts Connect will then validate your RSS feed.
4. Click Save, then Update.
Podcasts Connect updates your RSS feed URL and displays your show in the dashboard along with the Scheduled for Update status. Allow up to 24 hours for the change to complete.