Now you have your podcast ready, and you would like to submit that to Apple Podcast, which is the largest podcast directory.
Get your podcast RSS ready
If you are using JustCast for creating the podcast, then you have the RSS ready. Make sure you have the artwork of size 1400x1400, otherwise, Apple Podcast will reject it.
Apple ID
You need to have an Apple ID in order to submit to Apple Podcast. If you are an iOS or Mac user, you probably already have an Apple ID. You can use your personal Apple ID for your podcast. You can also consider creating a separate ID for podcast purposes. It is useful if you need to share access to your co-host or someone else.
Submit to Apple Podcast
Visit https://podcastsconnect.apple.com This is the site to submit your podcast. First, sign in with your Apple ID.
After you log in, click the + button to start adding a new podcast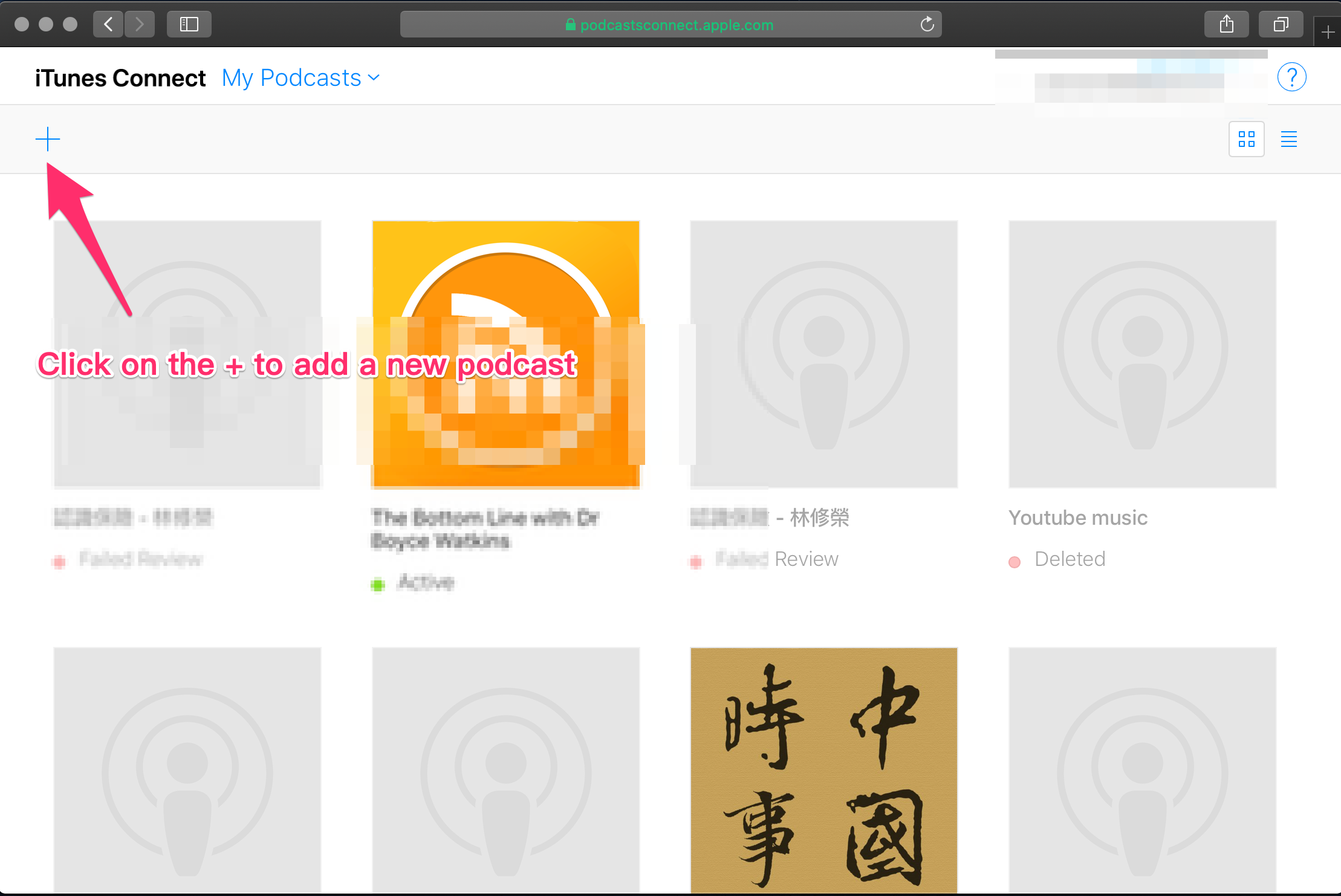 Copy the RSS URL from JustCast and paste it here
You can find the RSS URL on your show page. RSS feed button on the top right corner.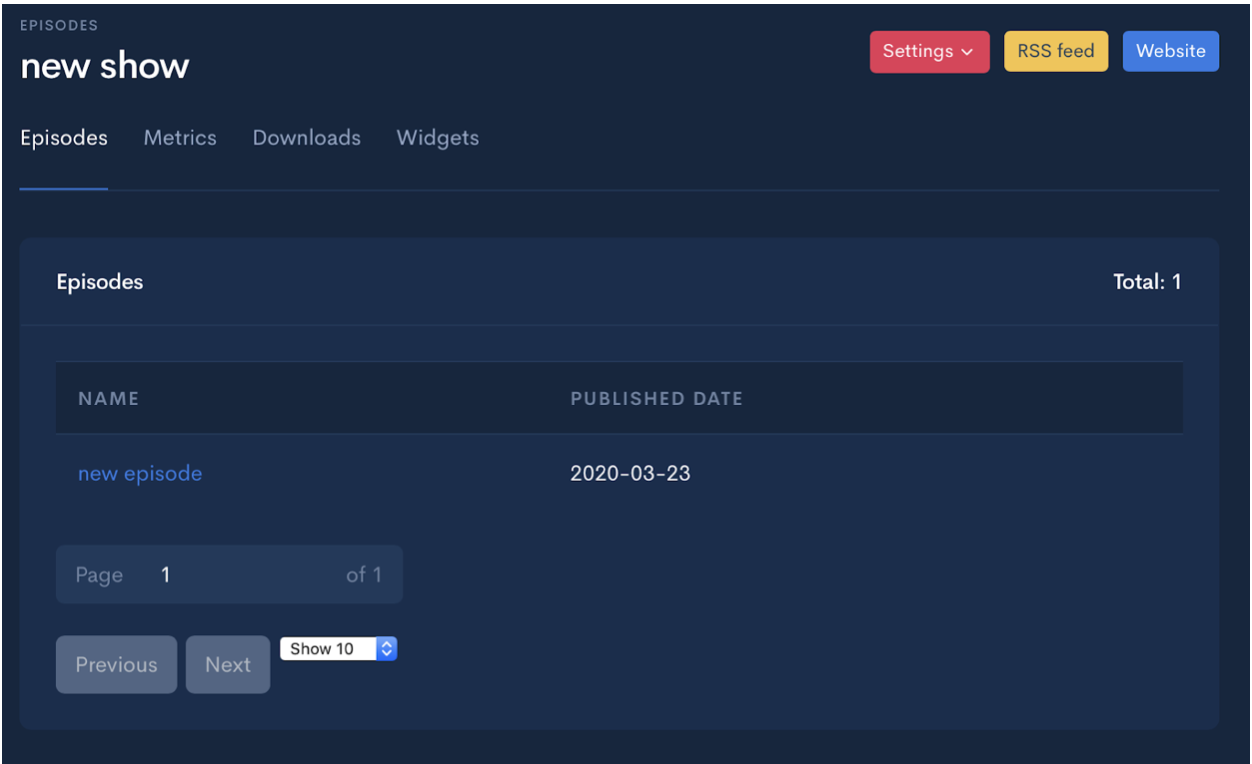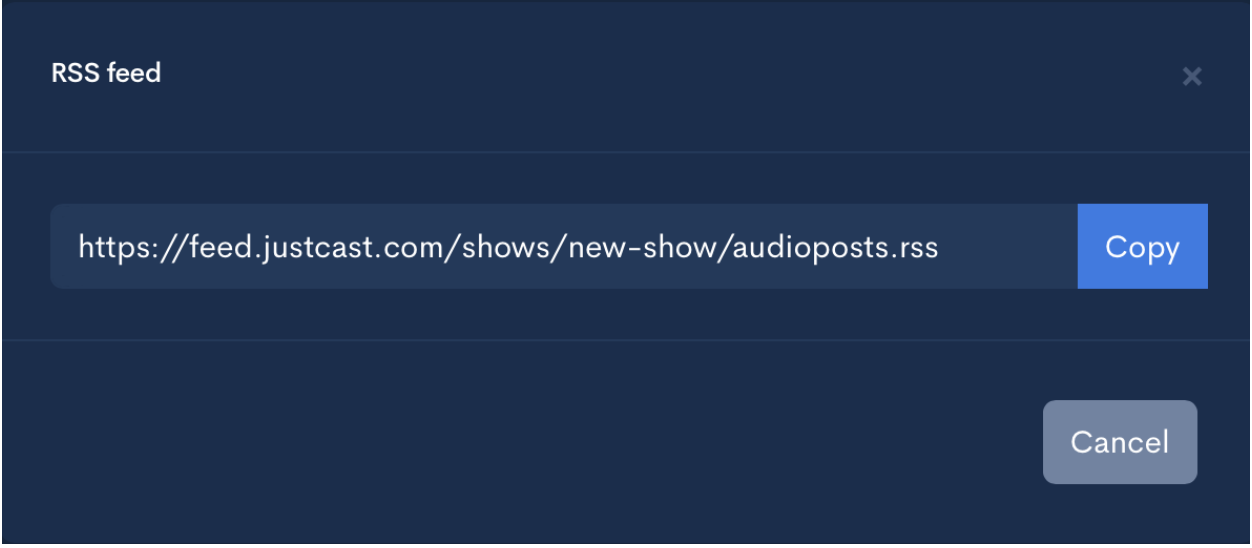 Once your feed is verified, apple will provide a preview of what your feed will look like in Apple Podcast. Then click "Submit". Apple will usually take around 24-48 hours to approve the podcast. And your podcast will be live in the Apple Podcast directory.
Share your show
Apple will notify you when your show is approved. Then you can test by using iOS Apple Podcast app and search for your show. Once you verified the show is in the Apple Podcast directory. It is ready to share with others.
JustCast also provides a podcast main page for you to share in other social networks.