To submit your show to Spotify, you'll need:
Your show's RSS feed URL
Access to the email account that's listed as the owner email in your show's RSS feed
Create an account on Spotify For Podcasters (or login to an existing account if adding another show to Spotify)
Open your web browser, go to https://podcasters.spotify.com
Click the 'Get Started' Button
Enter the RSS Feed for your podcast
Click 'Next' in the lower right corner.
Then it will ask you for the region, language and hosting provider.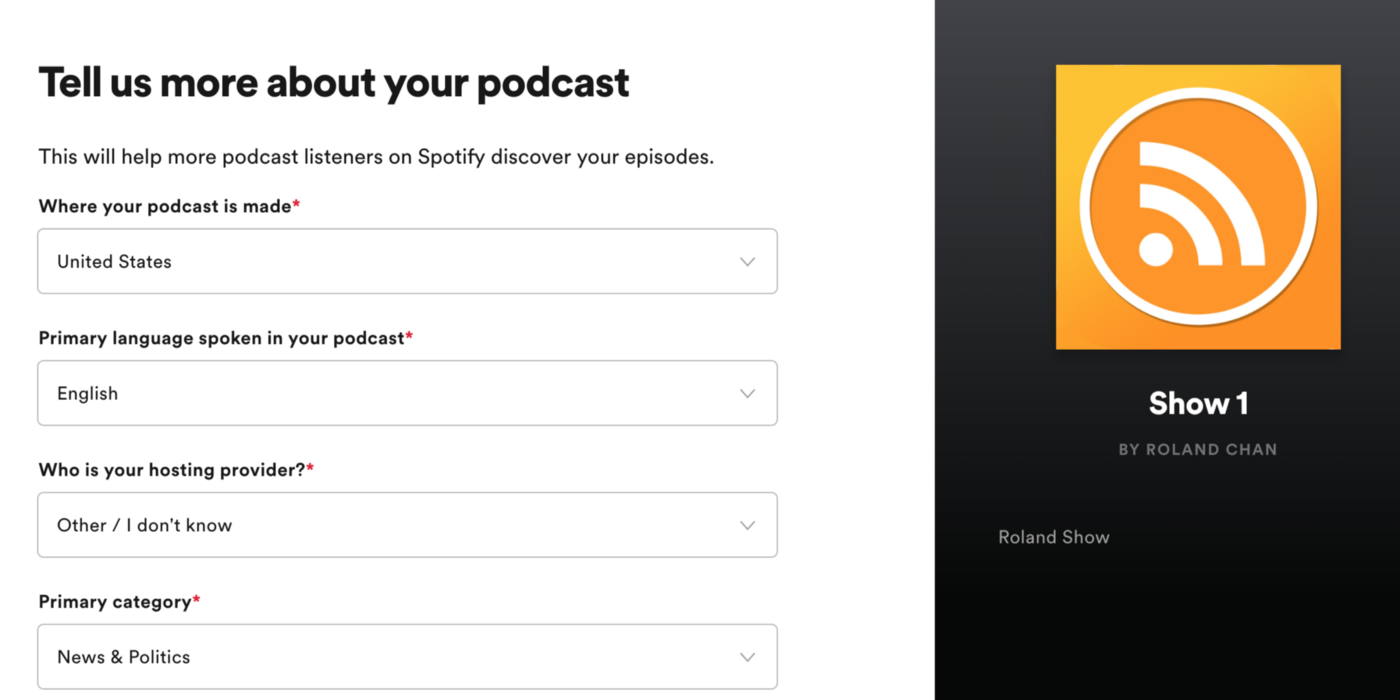 finally, it will ask you to confirm all the information is correct.
Then it is done! Your podcast is now in Spotify!