First login to JustCast, and click on the podcast you want to add a email address to.
From your podcast page, click on the Settings button
Click on the General link to navigate to the General Settings page,
Enter your email address, scroll to the end of the page, and click the Save button.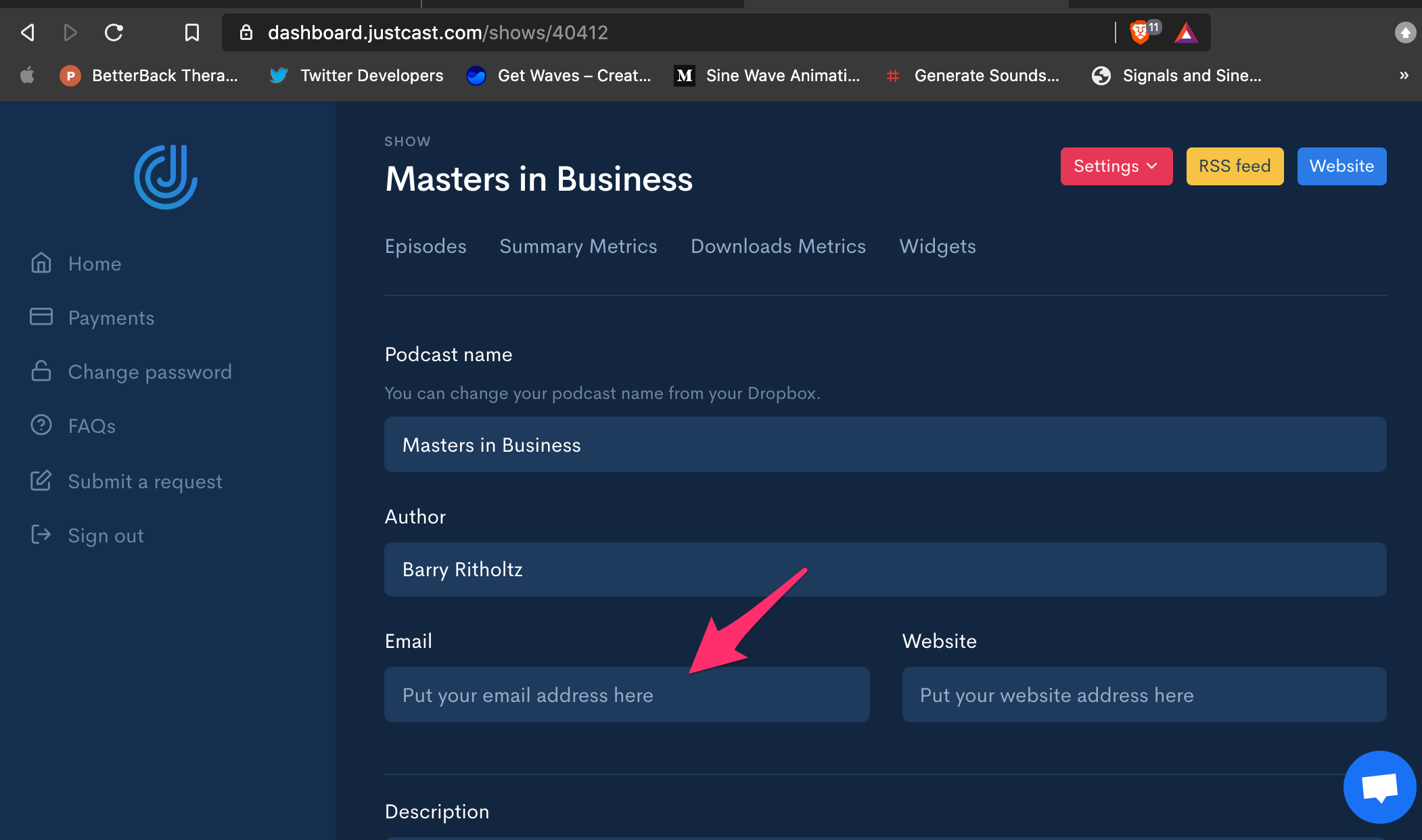 Now your email address will be included in your RSS feed.